番組内容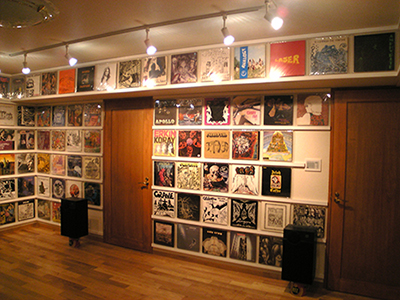 「本番組ではロックの世界的なレコードコレクターとして著名なYUSHU氏が所蔵するレコードコレクションをご紹介致します。
美術品としても価値が注目されているレコードの魅力やその背景を、「大人の嗜み」として視聴者様と共有し、レコードを通じた文化的、歴史的教養を深める事を目的としております。
1960年代後半から1970年代初期のサイケデリック・ロックを中心とした貴重なオリジナル盤レコードを解説と共にお楽しみ下さい。
This program introduces a record collection owned by YUSHU, a famous rock record collector worldwide.
The aim is to share the attractiveness and background of records, which are attracting attention as works of art, with viewers as "adult tastes", and to deepen cultural and historical culture through records.
Please enjoy precious original record mainly on psychedelic rock of the late 1960s and early 1970s with commentary.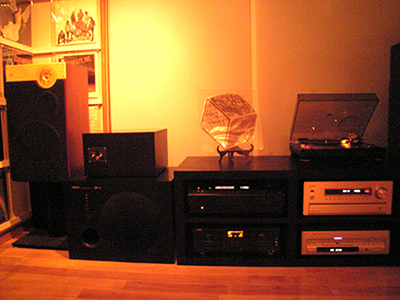 YUSHU氏コメント

Currently, there are various types of music software, and many will be developed in the future. Compared to vinyl chloride disks called records, CDs and downloaded music are overwhelmingly superior in terms of operability and versatility, and above all, since the sound source is read digitally, there is no damage to the board due to the record needle.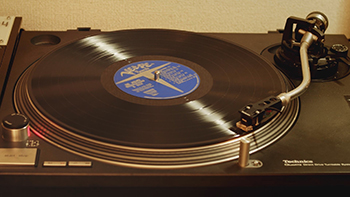 In this situation, rocks of the 60's and 70's, which entrusted their dreams and principles to records and jackets, became far from being relevant. Certainly, major artists' products are being sold one after another on CDs and downloadable music, but the rock scene has not continued to this day solely due to the success of such big players. Many of them were born and lost in the underground, and they were too early to be recognized and disappeared. Because of the efforts of the artists of that era, the industry people around them, and the designers, rock music like today has become a big business, and given its roots, it naturally turns to this era.
The impact of popular rock music on society will increase, and more and more bands will debut and release more records, but sales will not increase rapidly. Even if you make something that appeals to your fans, you don't have the Internet as in the present era, and there is no way to let more fans know. Record jackets have become increasingly important in such situations. Initially, lettering and logos were placed on group photos and artist photos, but now double-fold spread jackets have appeared, and the design and layout have evolved rapidly. Four-sided and six-sided jackets that imitate posters, hexagons and octagons that overturn the concept of record jackets = squares, circular jackets, two-fold variations of double doors and three-folds, and using various materials other than paper, etc. Various ideas were adopted in response to the contents of the record.
At the end of the 1960s when new record labels started one after another, this trend escalated, and even those that were not special jackets appeared more elaborately, and the quality of the jacket was an important point in determining sales. Apart from live shows, in the era of no video clips, the role of the jacket seems to have been greater than expected.
Record jackets of the 60's and 70's still have a mysterious charm that still attracts people. It would be great if viewers could enjoy the precious original analog record jacket and label design of this time, and of course, if there is such music in the world that I have not heard yet.